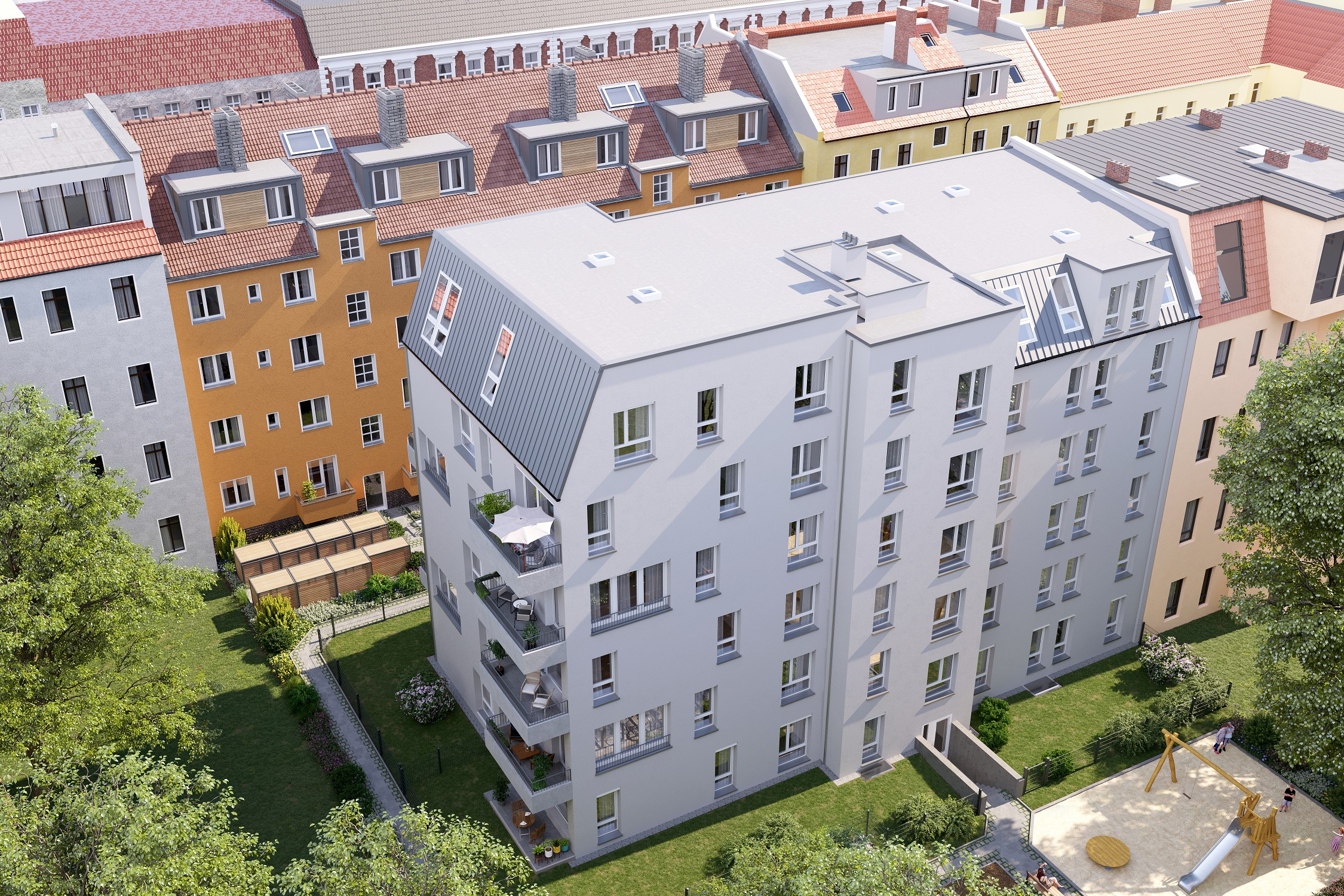 Existing residential building with 22 residential units and building permits for attic extension and courtyard development
Popular residential area in Weitlingkiez with very good transport links
Transfer of portfolio to fixed assets and sale of newly-created apartments are planned
Berlin, 31.08.2022 –The Grounds Real Estate Development AG (The Grounds / ISIN: DE000A2GSVV5) signed the purchase contract to acquire a residential property in Berlin-Lichtenberg yesterday. An apartment block with 22 apartments is currently on the plot. The property also offers potential to create further residential units.
Four attic apartments will be created in the roof storey of the existing building through appropriate extension measures. Another residential building with 23 residential units and a rentable area of approx. 1,620 m2 are also being constructed in the courtyard area. Building work has already started.
The Grounds intends to retain the existing residential building with 22 apartments in its existing portfolio, while the newly created four penthouse flats and 23 residential units of the new building are to be offered for sale to owner-occupiers and capital investors.
The property is located in a quiet side street with very good transport connections to the centre of Berlin. S-bahn and U-bahn trains, and Berlin-Lichtenberg rail station, are within a few minutes' walking distance, and the U-bahn journey time to Alexanderplatz is only 15 minutes. Featuring Wilhelminian style buildings, Weitlingkiez is a residential area that has gained great popularity in recent years, and offers a wide range of restaurants and cafés.
Jacopo Mingazzini, a member of The Grounds' Management Board, says: "The residential plot convinced us mainly due to its attractive location, existing densification potential and building rights that have already been created. We are sure that the newly-built penthouses and apartments will attract keen interest from owner-occupiers and capital investors alike."